Phohm
Our floral design studio at 12 Meeting House Lane provides a large range of dried floral stems to choose from as well as everlasting bouquets, wreaths & pre-styled displays. 
We offer in-house vase styling. You can either purchase one of our antique vases or bring in your own vase and we will style it for you at no extra cost. No appointment necessary although we encourage you to do this during the week rather than on the weekend. 
At PHOHM we have a large collection of antique Indonesian vases, Turkish pots & Spanish urns.
Alongside our antiques, we have a small collection of locally made vessels specifically designed for minimalistic flower arrangements from The Form Studio. 
We stock a small selection of ornamental candles which are made in-house using natural coconut wax.
We also have a candle collection from a o studio. Every unique a o studio hand-poured candle and botanical water spray is carefully considered and created with vegan, natural, non-toxic ingredients.
On weekends and special occasions, we have a small collection of carefully selected fresh florals.
Some of our favourites include Café au lait Dahlias, Anthuriums, Quicksand Roses, Peonies & Icelandic Poppies. 
At PHOHM we celebrate slow living, this means we ensure all our products are either locally made or antique and not reproductions. Dried flowers are our specialty, our store is designed to actively encourage people to be less wasteful with their home decor. 
Everything at PHOHM is sourced, handpicked made + created by our founder Phoebe Mulrooney. Shop Phohm here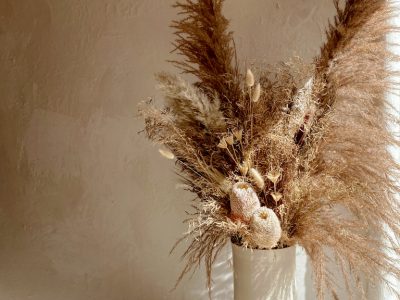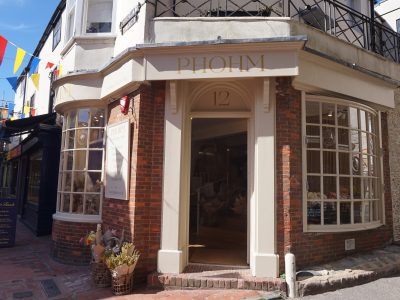 Opening Times
Monday: 11:00am - 17:00pm
Tuesday: 11:00am - 17:00pm
Wednesday: 11:00am - 17:00pm
Thursday: 11:00am - 17:00pm
Friday: 11:00am - 17:00pm
Saturday: 10:00am - 18:00pm
Sunday: 11:00am - 17:00pm
Phohm
12




Meeting House Lane




England




BN1 1HB




United Kingdom