White Stuff Opens on North Street
White Stuff has opened the doors to its 'new, bigger and better Brighton store' at  14 North Street within Hanningtons Estate.
To celebrate the store gave 25% of the opening day's sales to @homestarteastsussex. The charity works with families in the local area, helping them through challenging times.
Thanks to those who came in and said hi to the White Stuff team (and hopefully enjoyed a glass of fizz and a freebie too!).
White Stuff will be joined by lululemon later this month, which means that all of Redevco's North Street and East Street stores are now fully let.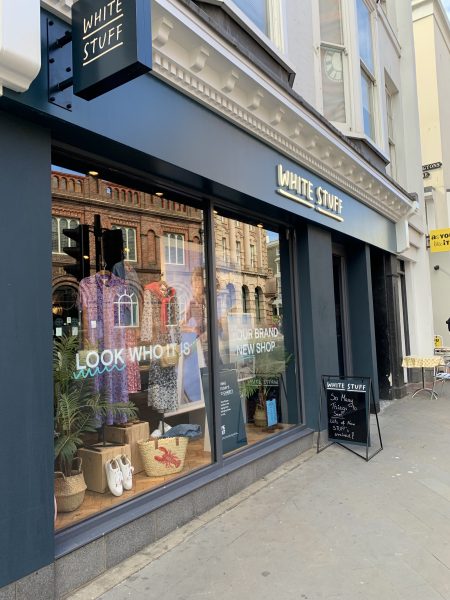 Hanningtons Estate has been curated and created fusing old and new buildings over a near 3 year period, completed in late 2019.