Mai Brightons Every Day
It may be stormy outside, but a splash of colour is just 'round the corner…..We're excited to be hosting a pop-up from Brighton-based Mai Accents at 5 Hanningtons Lane from March 18th-25th. With 420k+ followers on instagram and a successful online presence, we are sure lots of you will want to pop by to see their unique pottery and designs!
Launched in 2019, the brand sells fine jewellery and handmade ceramics. Founder/designer/maker Marzia explains why Hanningtons Lane is the perfect location for Mai's first physical space, "It's been a dream of mine to bring Maì into a physical space, which we would fill with quirky and colourful pieces, so once I came across this lovely pink-fronted shop, I knew it was the perfect place to bring my vision to life. I am so excited for the opportunity to showcase and sell my products at 5 Hanningtons Lane. We look forward to welcoming visitors and telling our story in person."
Created from sketches, each pottery design gets its loveable and fun personality once shaped at the wheel. Mai Accents' funky designs don't stop at pottery however, find prints, jewellery, clothing and more in store.
Shop Mai here.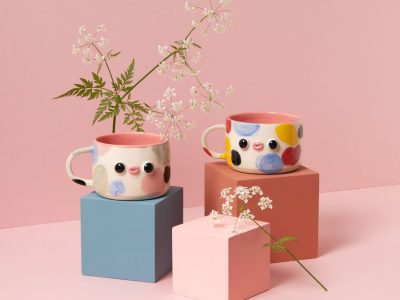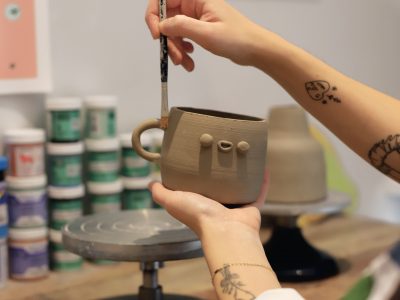 Hanningtons Estate has been curated and created fusing old and new buildings over a near 3 year period, completed in late 2019.