Hanningtons Christmas Gift Guide
With homeware, jewellery, art, lingerie, accessories, clothing, records and cosmetics Hanningtons Lane has everything on your list and more! All in one beautifully designed and curated pedestrianised Lane, with coffee shops and restaurants for that pre/post shopping coffee or cocktail. Most products are ethically sourced and many made right here in Brighton. If you believe in supporting local, ethical and independent brands you have come to the right place.
Hanningtons' stores are open for late night Christmas shopping on Thursdays in the run up to Christmas and on Thursday 16th December between 4 and 8pm, you can also pick up some freshly roasted chestnuts and enjoy live music. Now that beats online shopping hands down!
Who wouldn't love something from our Christmas shopping gift guide……..
1. Our latest retailer &Halt has some fantastic homeware gifts – you won't find these on the average high street and they won't break the bank either. Shop gifts here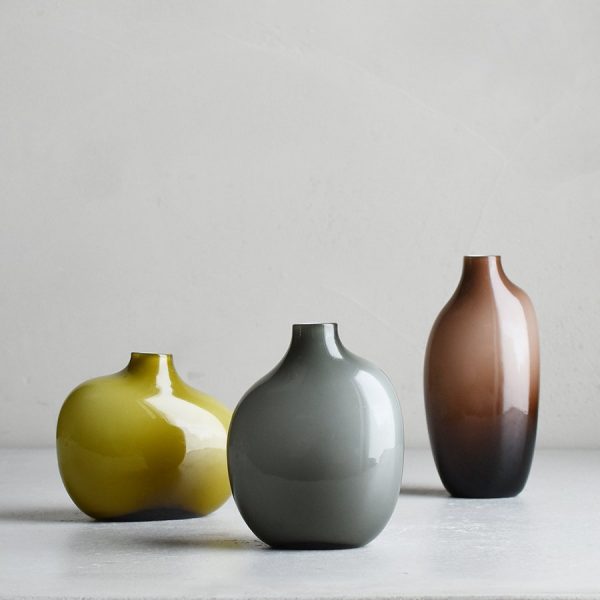 Organically formed Japanese glass vases – £22 (these Japanese glass vases take on organic shapes and work beautifully singularly or as a set).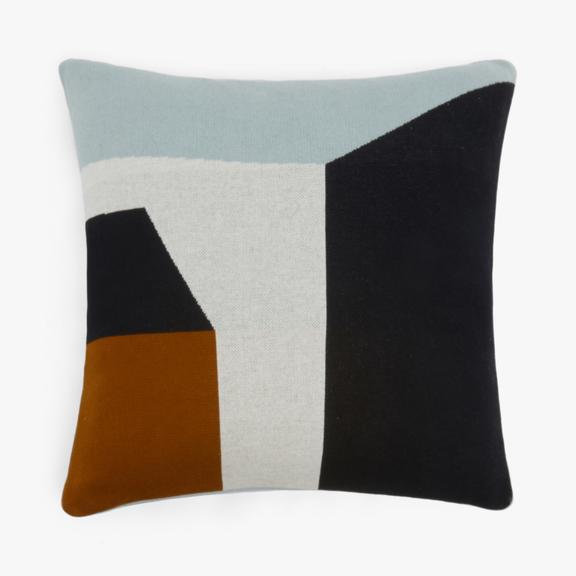 Block print cotton cushion with duck filler – £45 (this oversized cushion from an independent London based design studio, is 100% soft cotton and comes with a duck feather inner).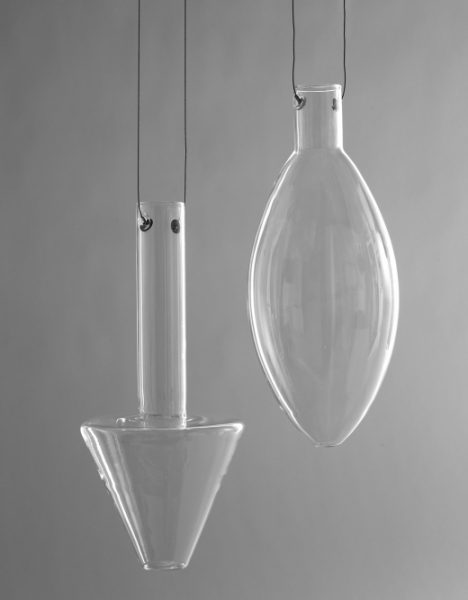 Glass ganging vases – £29 (these hanging glass vases make amazing centrepieces with dried or fresh flowers).
2. Luxury lingerie from Ayten Gasson – ethically made by Ayten and her team on the boutique shop floor (7 Hanningtons Lane).  www.AytenGasson.com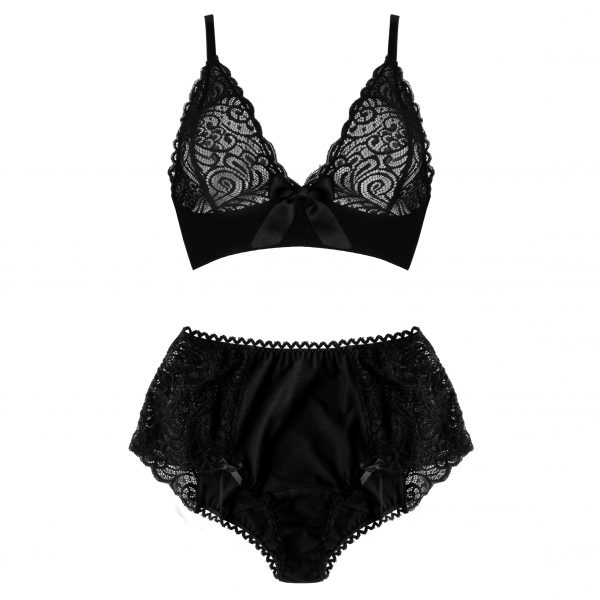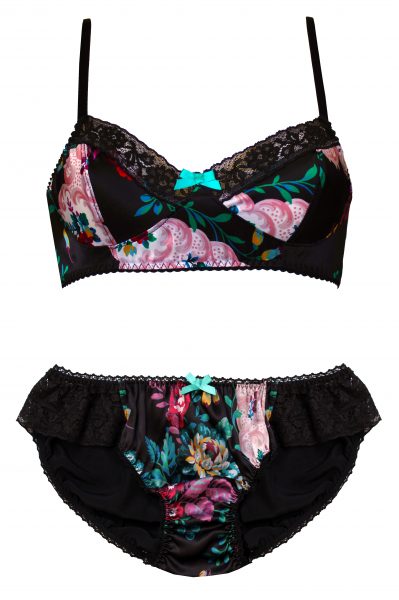 3. Accessories from Abi-K, beautifully crafted from Japanese kimono silk and premium nappa leather by Abigail Keefe and her team here in the UK. Coordinating items available and every gift unique. Shop here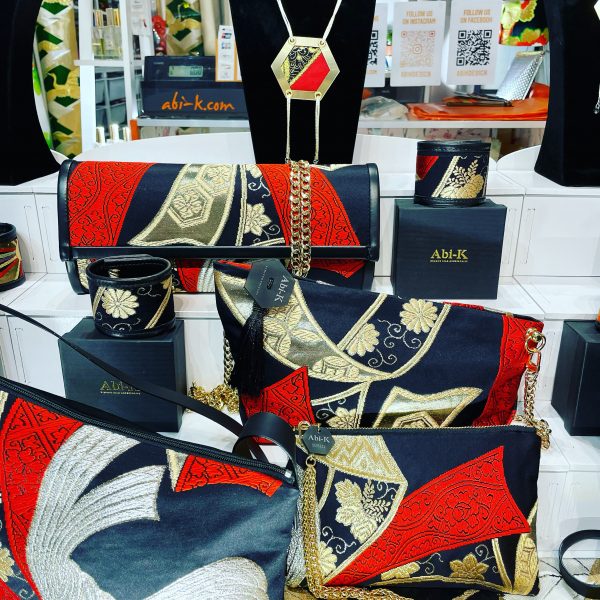 4. For that wow factor, why not treat a loved one to designer glasses from independent opticians Frames in the Lanes, shop here
Vibrant green glasses – Miriam from Kirk and Kirk £399 inc lenses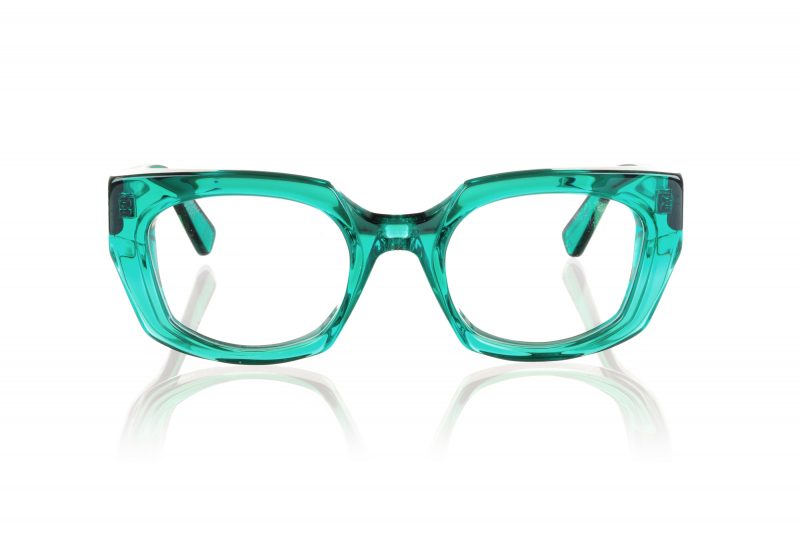 Fabulous ice blue sunglasses Ibiza 4 from Etnia £219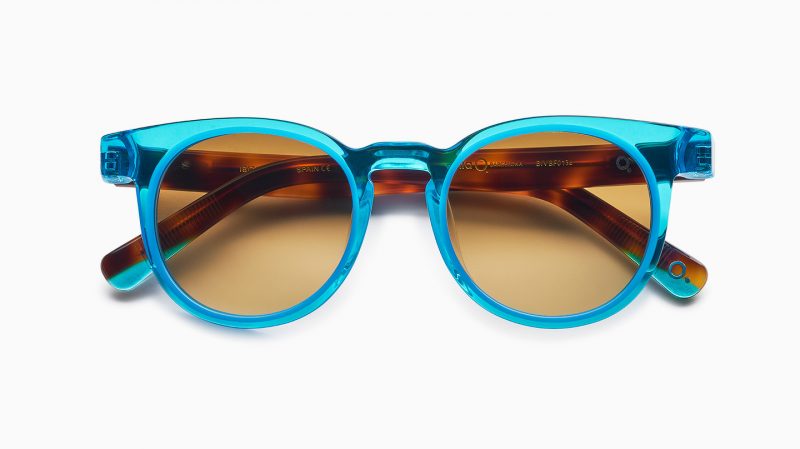 5. For a showcase of local artists and makers, including gallery owners Shyama Ruffell and Clair Boubli, visit Bousham Gallery at 14 Hanningtons Lane – shop here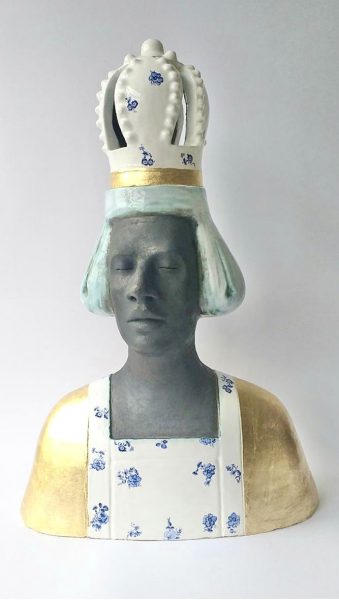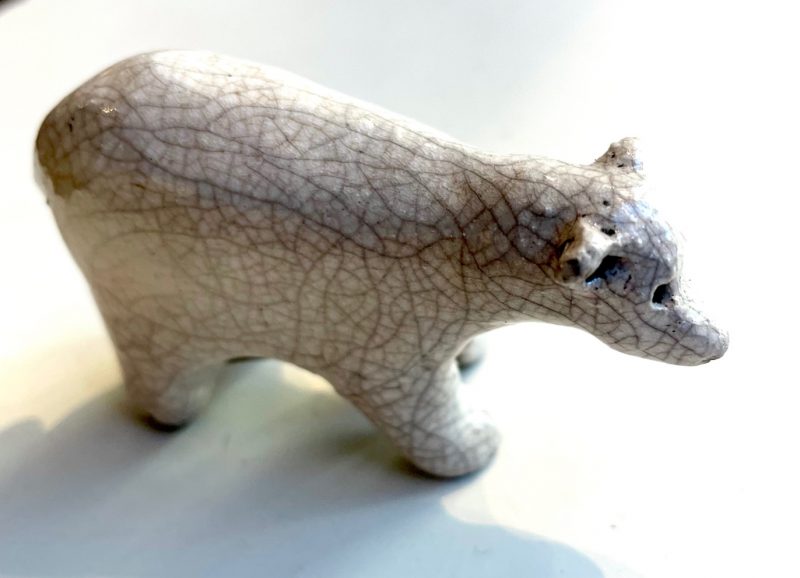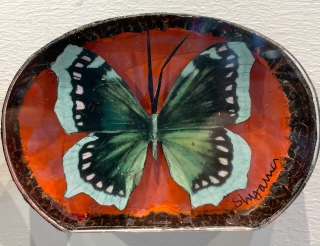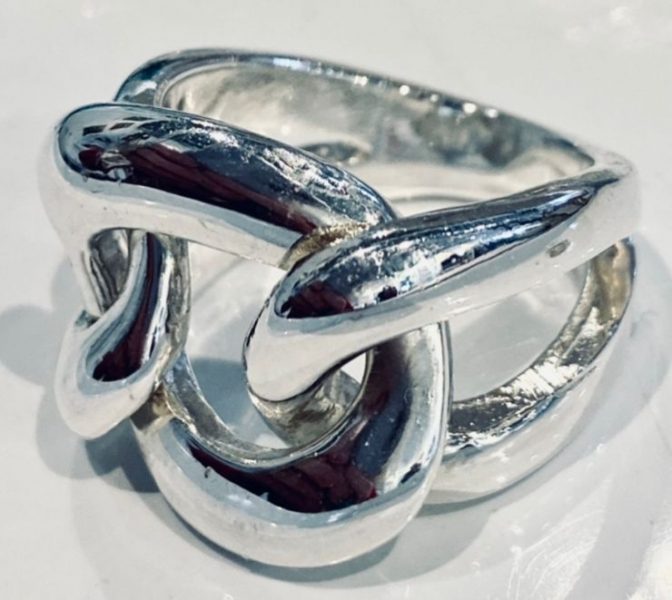 6. For an edit of beautiful designer items, visit Ensemble at – shop here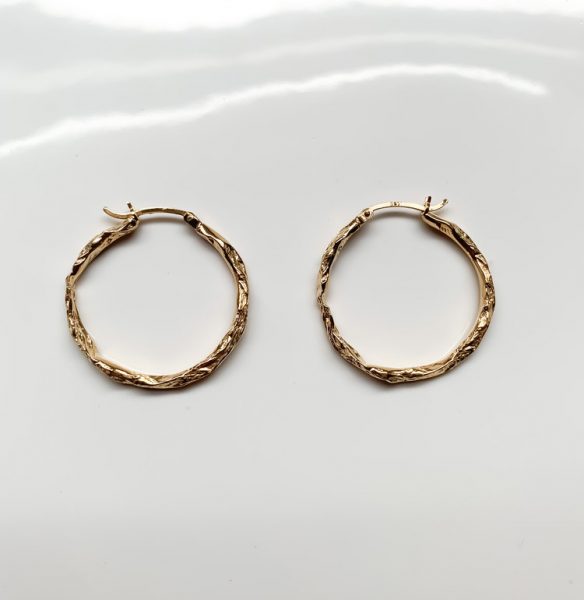 Molten Hinge Clasp Hoop Earrings, 18 carat gold plate, handmade in London by Aliza Fire. £170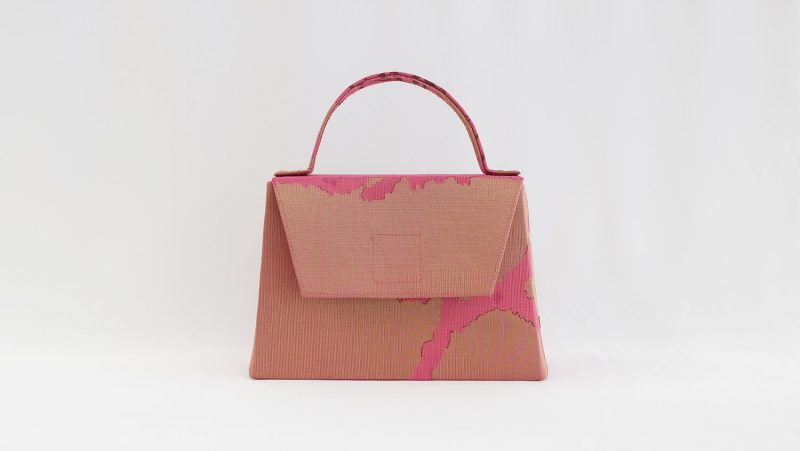 Ceesay Box Bag – unique design crafted from deadstock 'golden melon' jacquard fabric, with a raw silk lining. Handmade in London by Remie Studio. £190
7. And last but certainly not least, if you are looking for contemporary art and to inject some fun into Christmas morning, shop Paxton + Glew here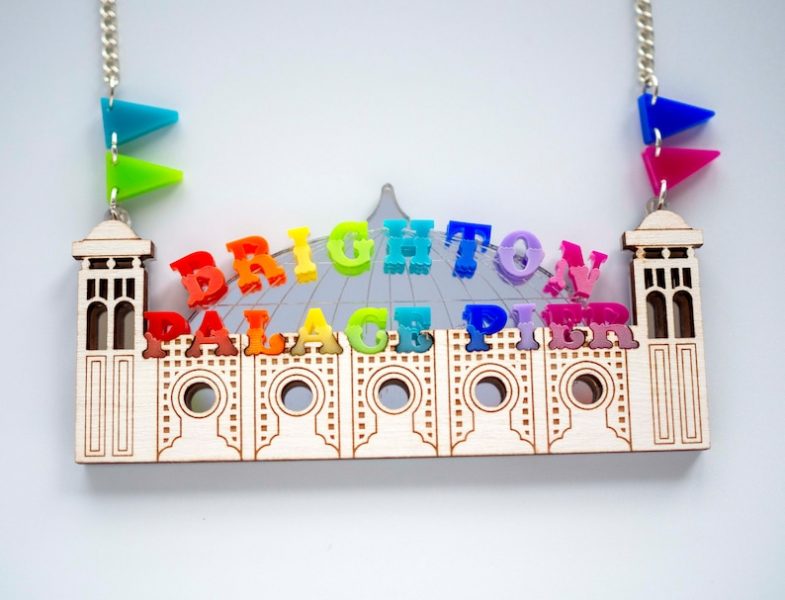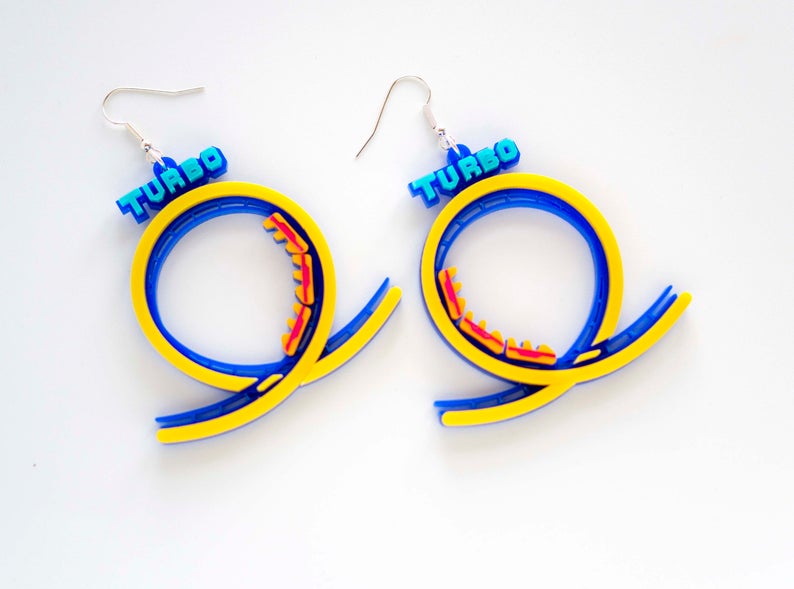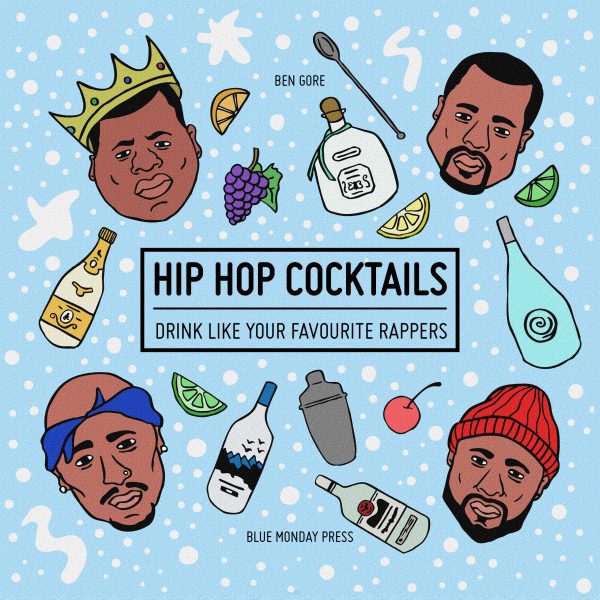 Happy shopping! We look forward to welcoming you and don't forget to join us for music and food on Thursday 16th December from 4pm.
Hanningtons Estate has been curated and created fusing old and new buildings over a near 3 year period, completed in late 2019.