Gandys now open at Hanningtons
Calling all adventurers and travel seekers! Hanningtons has welcomed travel-inspired fashion brand Gandys to 5 Hanningtons Lane this summer. These guys have a powerful message, inspiring and positive long-term impact and have chosen Brighton for their first pop up store for over two years. We chatted to Gandy brothers Rob and Paul to find out more…..
The Back Story
The Gandys brothers lost their parents in the Boxing Day Tsunami of 2004. In their parent's memory, they have created Gandys, a travel-inspired fashion brand who are dedicated to doing good, by building kids campuses and giving back to other underprivileged children around the world.
Why Brighton?
As this is our debut back into the  store life, we really wanted to pop up somewhere with a great sense of fun and community to get everyone excited again, and hold some really special events with a great crowd. Brighton holds a lot of special memories for a lot of the team, and who doesn't want to spend their summer at the beach? To us it made complete sense to have some fun by the beach in Brighton!
First store? 
We had several pop up stores in  and around London over the last 5 years, but this is our first and only store since we closed our Covent Garden doors at the beginning of the pandemic in  March 2020.
Opening hours   
Open every day Mon – Sun 10:00 – 17:30 
Don't just exist
Inspired by travel, fuelled by giving back. We're here to encourage everyone we meet to become a pioneer and 'Don't just exist'. After 2 years of doing exactly that during the pandemic, we can't wait to get back out there and inspire others to make sure that they live their own adventures. If you need someone to tell you to 'book the trip of a lifetime', 'jump out of a plane' or 'quit your job and start your own dream business', then come to us and we'll help navigate you in the right direction to explore more than the daily grind. 
The foundation 
Gandys was created in 2012 to fund the Gandys foundation with the aim to build and run one kids campus in Sri Lanka in memory of Rob and Paul's parents. Fast forward 11 years later and we now have 5 kids campuses around the world including Sri lanka, Malawi, Nepal, Rio and Mongolia (how appropriate that we are at number 5 Hanningtons). Money from every Gandys sale goes directly to our Foundation and 100% of that goes to supporting our projects. Each of our campuses are unique and provide support in whichever form the children need. 
Our products
We've gone from flip flops to a full travel inspired lifestyle brand for men and women. Our products include bags and jackets, t-shirts, jumpers and a full range of travel accessories sourced from all over the world and of course inspired from experiences from the brothers travel  over the years.
Wow so many reasons to visit and get shopping! Click here for more information.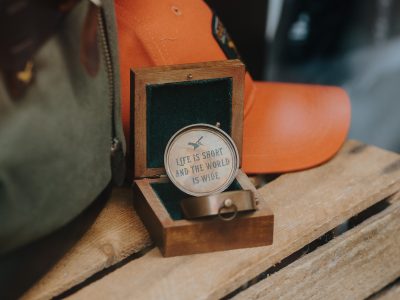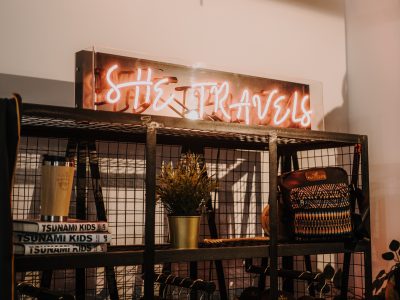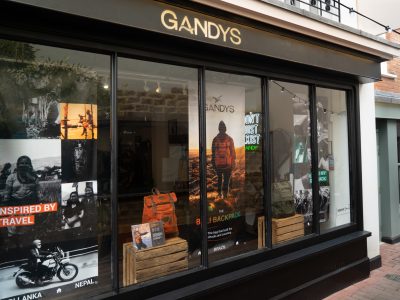 Hanningtons Estate has been curated and created fusing old and new buildings over a near 3 year period, completed in late 2019.